Vol. 1 No. 1 (2023): Integration Proceeding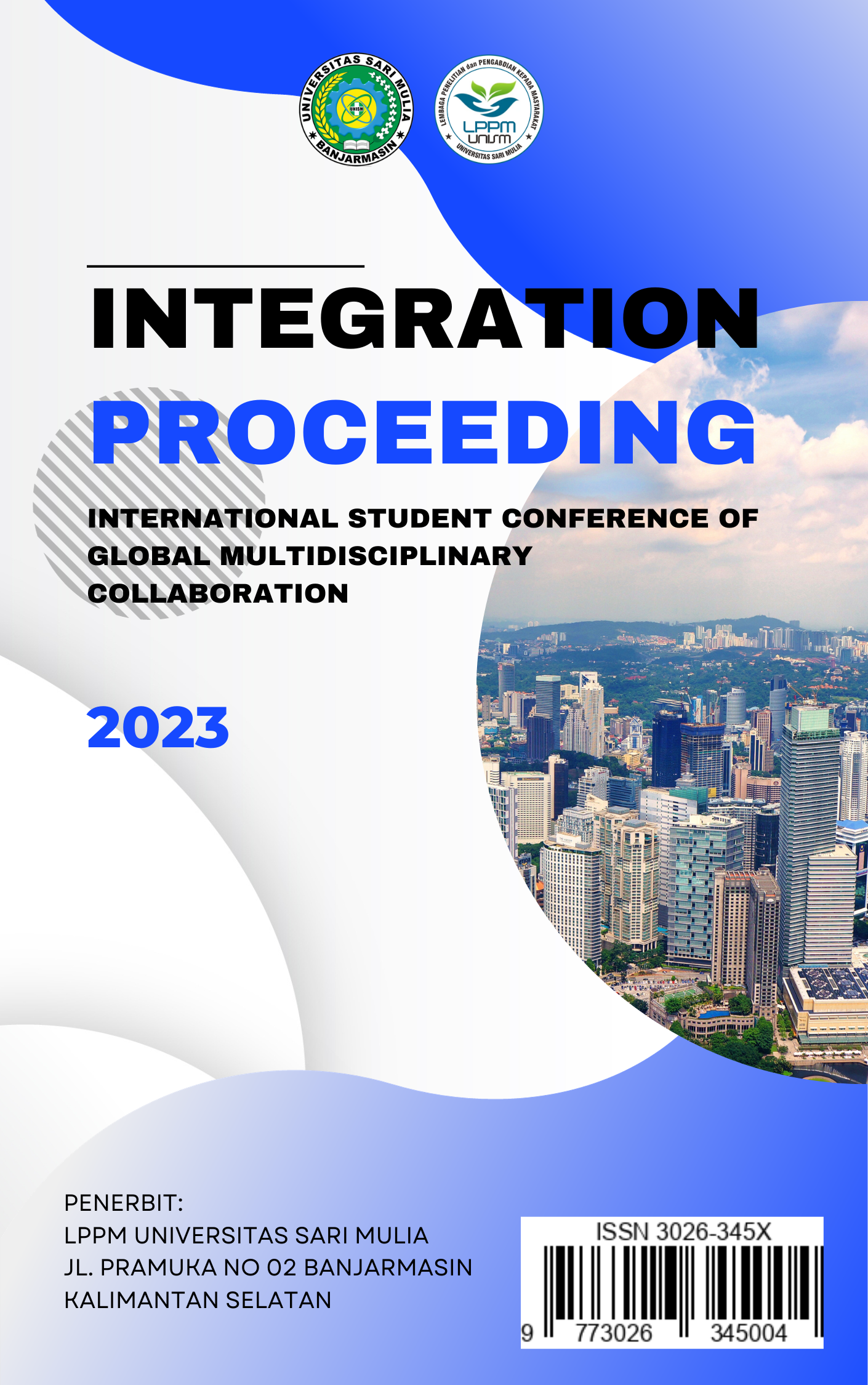 International Student Conference of Global Multidisciplinary Collaboration (INTEGRATION) E-ISSN : 3026-345X is a multidisciplinary conference that provides students with the exchange of the latest information, dissemination, and presentation of the research result and new development in the field of health, technical information, and humanities. INTEGRATION is specially designed for students as leading to be academic scientists and researchers to exchange and share their personal experiences and research results on all aspects areas of health, humanities, science, and technology.
Expected authors are kindly encouraged to contribute to and help shape the conference through submissions of the research abstracts and papers. Also, excellent research contributions describing original and unpublished results of conceptual, constructive, empirical, experimental, or theoretical work in multidiscipline areas. 
Health (Pharmacy, Midwifery, Nurse, Public Health, Health Promotion, Medical Etc.)
Humanities (Law, Language Education, Art & Culture, Psychology, Linguistic, Management & Accountings )
Science and Technology (engineering, information system & technology, computer science)