The The Relationship between Domestic Violence in Women and the Risk of Suicide in the Work Area of the Terminal Health Center
Abstract
Domestic violence is an act committed against other people, especially women, which causes physical, sexual,
emotional pain or suffering or neglect of the family. Domestic violence can lead to risks or bad impacts in all aspects
of life that will last a long time. The risk of suicide is increasing, even from a global record, 800 thousand adults want
to commit suicide every year. This research is to find out about the relationship between domestic violence and
women to the risk ofsuicide in the Terminal Health Center Work Area. This study uses quantitative research using
cross-sectional. The sample is part of the population, amounting to 83 people, the time needed to distribute the
questionnaires is one week. Sampling technique in this research used accidental sampling. The result of the study of
the Chi-quare test showed that the results of this study showed that out of 83 respondents indicated a very high risk of committing suicide (75.9%) and occurrence of domestic violence (72.30%). p-value 0.00%> 0.005%.
Therefore, there is a Relationship between Domestic Violence in Women and the Risk of Suicide.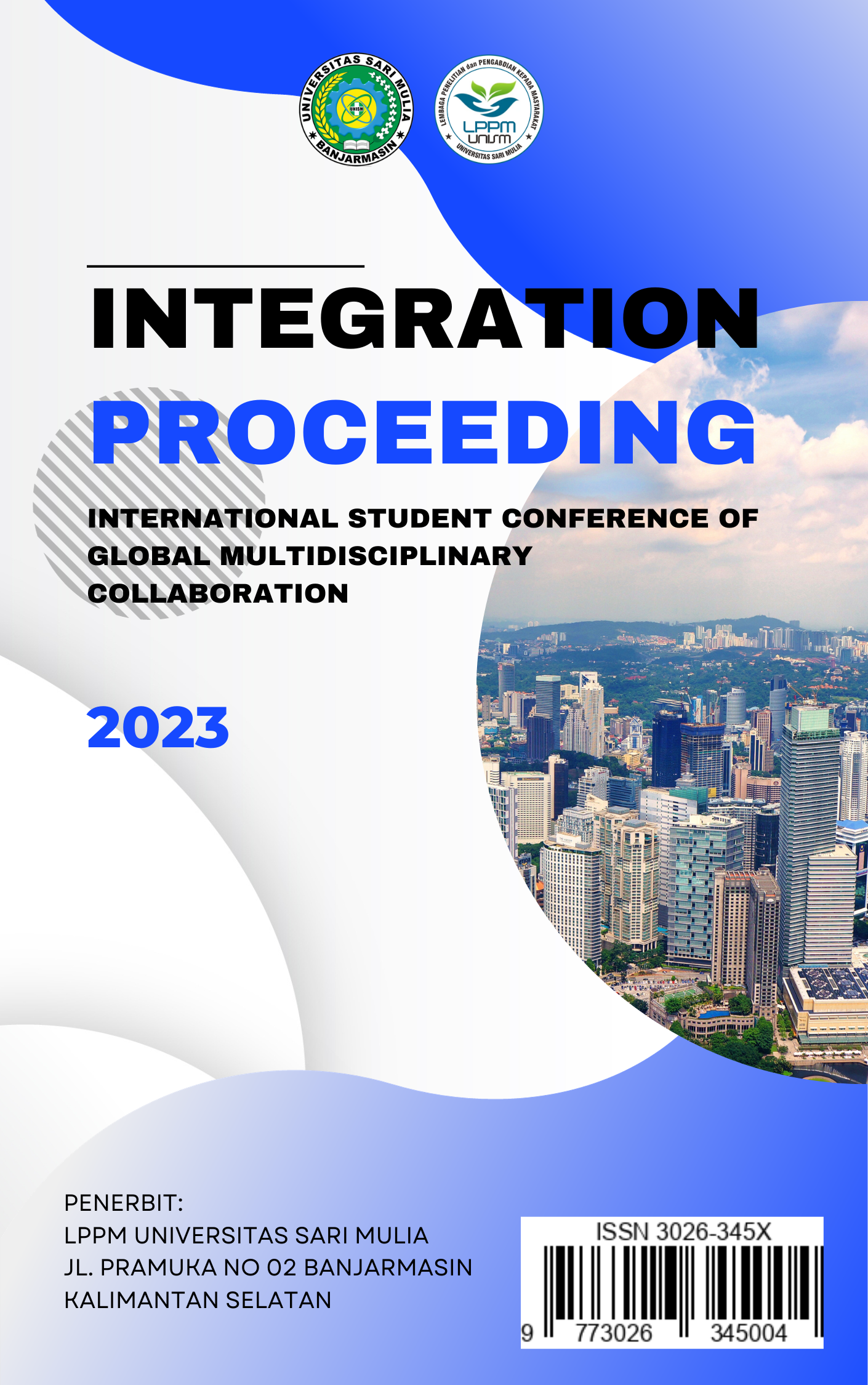 Downloads
How to Cite
Melisa, M., Rahmayani, D., & Rahman, S. (2023). The The Relationship between Domestic Violence in Women and the Risk of Suicide in the Work Area of the Terminal Health Center. INTEGRATION PROCEEDING, 1(1), 86–93. Retrieved from https://ocs.unism.ac.id/index.php/integration/article/view/972